This is me, watching my spirit friends: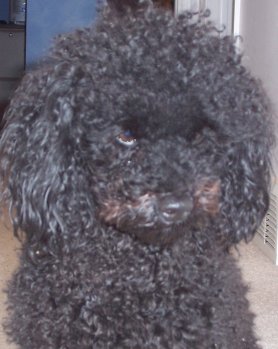 | | |
| --- | --- |
| This is Alvin as he lived on Mother Earth | This is Alvin's spirit energy in my bed! |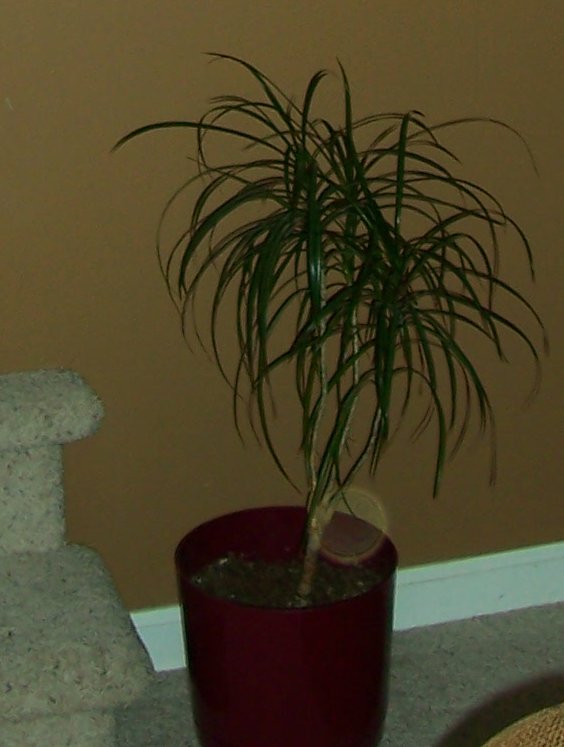 Some times Spirit gets me into a little trouble. This is the plant where I sometime bury mom's sticky notes that I take from her desk when she isn't looking. (I'm really secretly writing my memoirs, Life as a Majik Poodle, using pens and sticky notes mom isn't using.)
Mom captured this orb in the plant - it is the energy Eli the elemental that comes in to play with me. He loves that plant!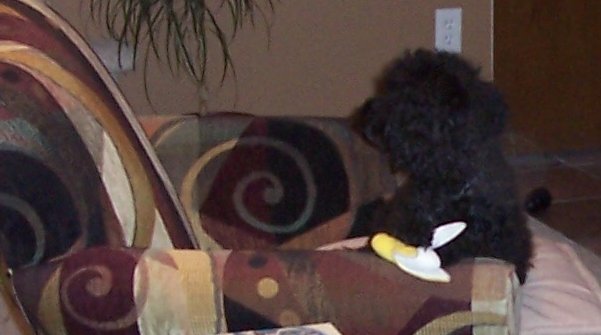 Those Spirits, sometimes they get behind me and play, then when I turn around, they shift to the other side.
You may read other articles about me and the Spirits by clicking into the Soul Kisses website and typing in Majik in the Google Search field.